MODERN, COMFORTABLE & FUN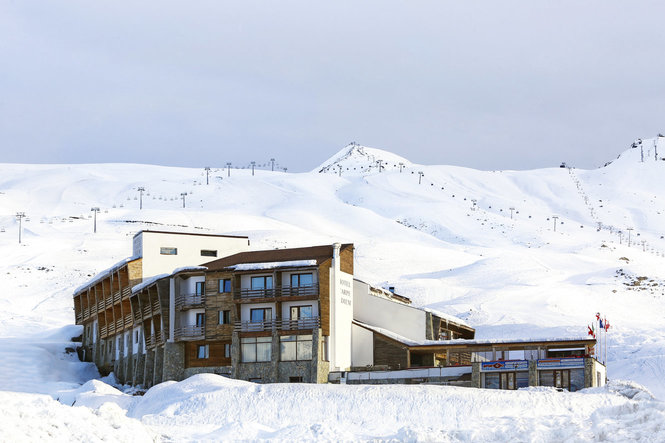 Hotel Carpe Diem Gudauri
+995 577 210 770 | info@carpediem.ge | Gudauri, GEORGIA 
Located 2172 meters above the sea level design hotel Carpe Diem offers a perfect mix of rustic adventure and luxury accommodation in the charming resort of Gudauri.
Our team of passionate hoteliers provides a comfortable stay in any one of our 61 stunning rooms with free wireless Internet, flat screen TV, bathroom perfumery and other amenities. We offer a wide variety of tasty and healthy breakfast & dinner dishes. Our terrace is a great spot for a quick lunch, while the night bar is a popular place for parties.
In addition, you can enjoy the on-site cinema, sauna and meeting facilities. For those who love to ski, we have a full range of skiing equipment at our Ski Rental shop.